Equine Veterinary Services
We offer equine vet care with a focus on helping your horse achieve optimal health. From treatment and prevention of lameness, pre-purchase exams and preventive care, equine dentistry, and more we have the services you need to keep your horse healthy.
Our state-of-the-art mobile units provides our vets with the tools they need to provide on-site diagnostic services to horse owners including digital radiography, digital ultrasonography, and fiber optic scope evaluations.
Here at Van Roekel & Associates, we will take care of your prized horses and other equines, whether you show them, breed them, or just love them as pets. Our entire staff is dedicated to our equine patients so that they can have the very best life possible.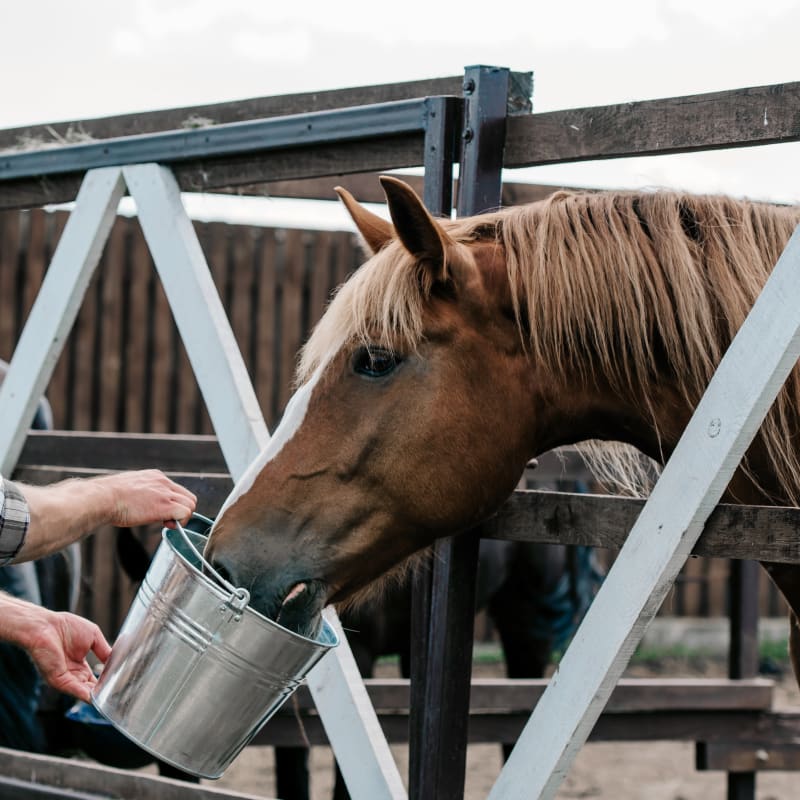 Equine & Large Animal Vet in North Fort Myers
At Van Roekel & Associates our vets provide all of the equine veterinary services and treatments you need to keep your horse healthy and injury-free.
Whether you require equine health services, emergency care, international or interstate health certificates, or Coggins, our North Fort Myers vets can provide the care and services your beloved horse needs.
Procedures & Treatments
Our equine trained vets at Van Roekel & Associates provide a comprehensive range of services and treatments for hard-working horses and their proud owners including:
Diagnostic Testing
Following a thorough physical examination, diagnostic testing may also be necessary to help your vet pinpoint the specific location and cause of your horse's lameness.
Lameness is most effectively treated once the precise location and cause of your animal's problem has been established.
If your equine vet has cause for concern based on initial examination, they may recommend further tests such as diagnostic nerve or joint blocks, radiographs, ultrasound, arthroscopy or examination of blood, synovial fluid and tissue samples.
Diagnostic Imaging
If your horse is suffering from an injury or lameness issue your vet may recommend an ultrasound and/or digital radiograph to help them get a clear view of the issue in order to form an accurate diagnosis.
Thanks to our North Fort Myers mobile equine units our horse vets can use advanced diagnostic imaging equipment to obtain the best possible image of your horse's skeletal or soft tissue issues, on-site at your location.
Pre-Purchase Exams
If you are looking to purchase a new horse, contact our North Fort Myers vets for a professional pre-purchase exam. Whether you're looking for your next show partner, or want a sound pasture pet, we can help.